Shining a light on areas of growth and development
.
Art + Artisans collaborates with clients and artists from around the country to create customized, thoughtfully-considered art to deliver magnetic spaces to the people brands want to attract. A+A provides real estate developers, their design teams, leading corporate clients, hospitals and universities with art procurement guidance and expert project management for projects simple or complex.
Jennifer Seay // Founder + President
Art Consulting + Procurement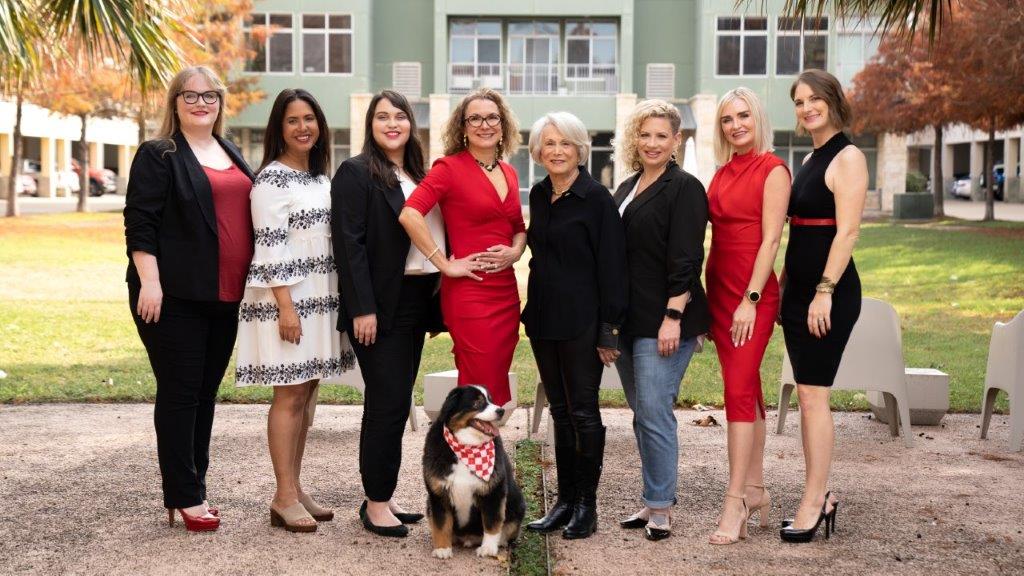 What were your expectations prior to the start of the program and were your expectations met?
The program and the faculty sounded exceptional so my expectations were high. The program exceeded my expectations in the quality of the material and depth that we dove into topics, the various resources, materials and tools that were provided, as well as the small cohort size that enables us to really get to know one another. We also had many 1:1 coaching sessions with program faculty so that we could apply what we learned to our specific companies.
I am so grateful to this program for helping me see what I am doing right, and shining a light on areas of growth and development. Every single speaker and faculty member was incredible. I have done numerous leadership development programs but Leap In and Build has been entirely unique and I am so excited for the continued support network of alumni!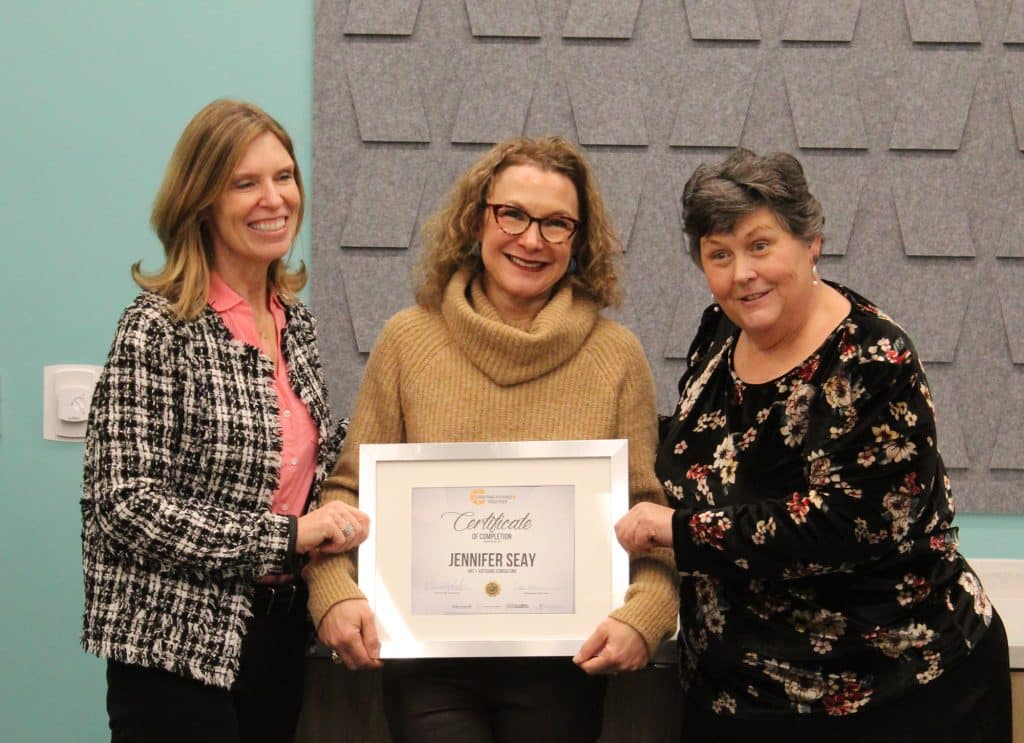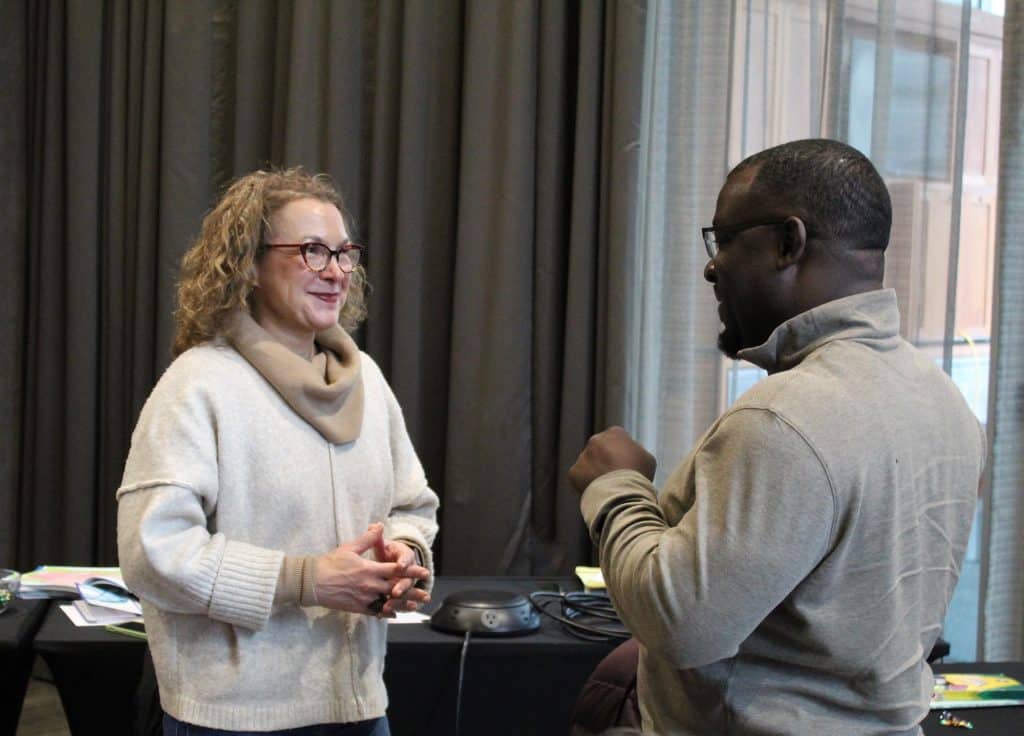 What part of the curriculum to you glean the most out of?
There is so much I am taking away from the Operational Excellence session, how to better manage my company and my team. During this session we dove into many tools to recognize communication styles and to be more self aware in how we show up as a leader.
We also covered refining our processes, codifying them, and making sure that we have the right people in the right seats and enough of them, so that we have the capacity to deliver excellence. I am also working with my accountant to set goals around profit margins and our fee structure, and working with a contract attorney to update our contracts to serve and protect us better.
Prior to participating in LEAP IN, what was your biggest challenge and what part of the course did you feel helped you better understand how to overcome that challenge?
There has been so much learning in this program and also a lot of reflection. Prior to LEAP IN, my biggest challenge was tackling hard situations head on.
During a portion of the program, we covered enneagrams, understanding emotional intelligence and personality types which was very illuminating. Having more self-awareness and awareness of others and how they prefer to communicate has been super helpful. Also being clear on my strengths and areas for growth has helped me feel less anxious and more confident, which is very important in the ups and down of being a business owner.
I've learned how I think and my enneagram type. I'm a relationship person, a hard worker, positive, empathetic. On the flip side of that, I am conflict avoidant and am prone to avoiding difficult conversations. This program has helped me really look at that. I decided my theme word for this year is BRAVE. Already I have been having direct conversations with my team and my clients to face issues head on, which I believe will lead to more trust and building the deeper relationships that I value.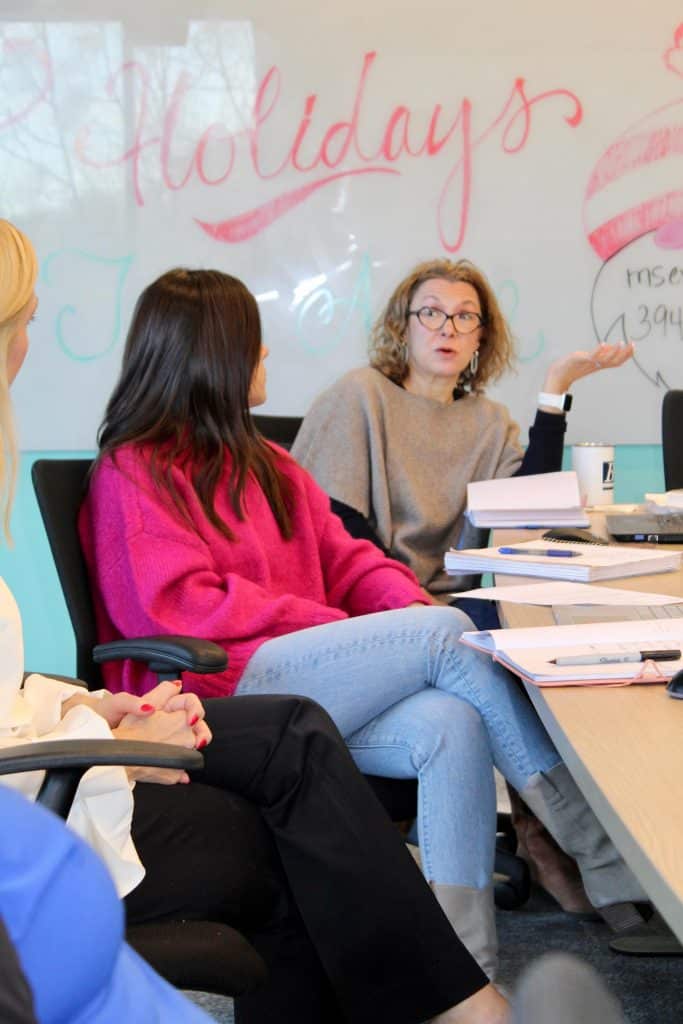 "I could hear Meredith's passion for the program and for helping small businesses. I am a person who values continuous learning and excellence and thought the program aligned with my values."
Jennifer Seay
Founder + President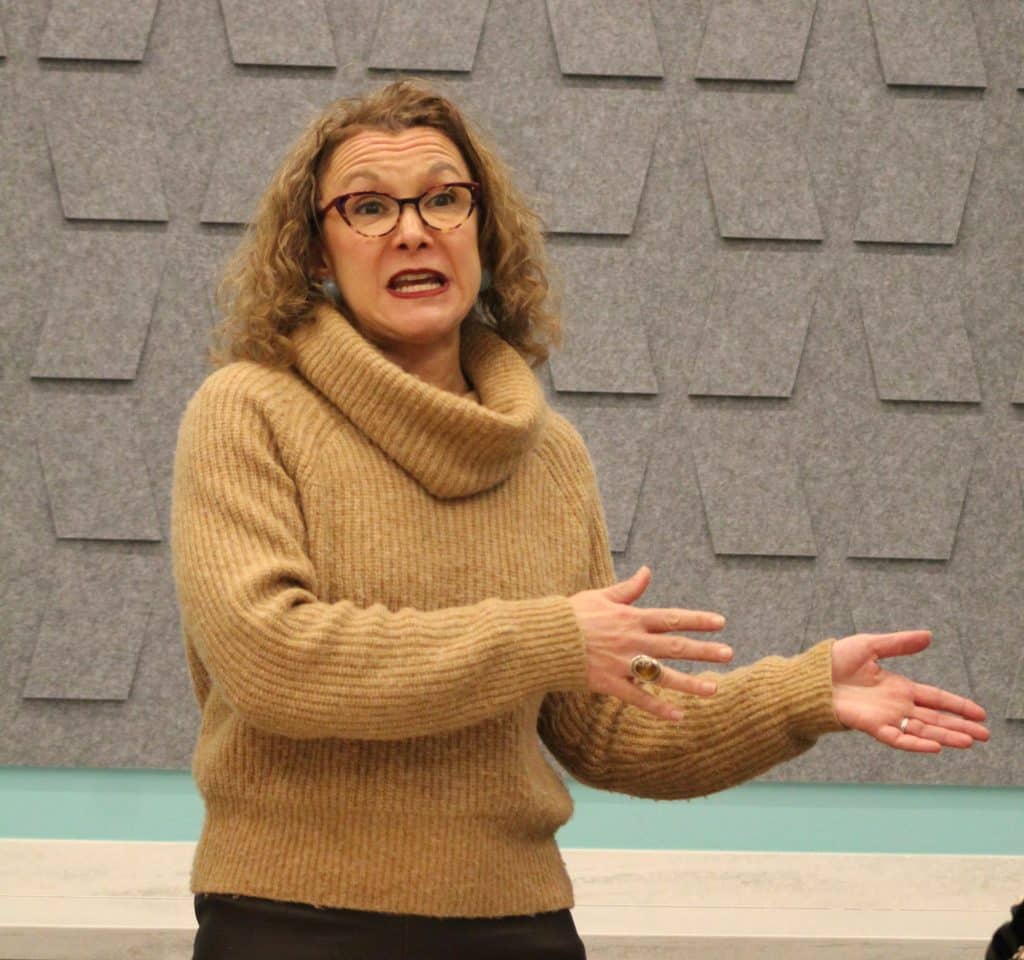 What are some successes and wins after your participation?
As a result of the program, I now have the motivation, confidence, and know-how to follow through with an idea I have also been toying with for a while. After working with the Marketing coach, I fleshed out a step-by-step plan for a new White Glove service, an elevated level of service with communication, responsiveness, and execution of our projects. I am excited to present to our team to discuss expectations on how to deliver this.
And most recently, I was able to use experiences and learnings from the program to prepare for a pitch for a large RFP. I took what I learned from the LEAP IN program – spending time researching the client and what was important to them. I connected our values and shared my story. I made sure to cover important themes from our program that I knew were evaluation criteria. I was so excited and confident during the presentation and in the end, we won the project! I am over the moon to work with this exceptional client and their team and much of it is thanks to the LEAP IN program and all I learned from the incredible experience.