DRS Architects & Planners, PC
A holistic approach leadership development
.
DRS Architects & Planners, PC is a client-centered architecture and interior design firm with over 35 years of experience in the commercial market that specializes in interior architecture. We are certified MBE & WBE by the City of Austin and State HUB Certified. Currently licensed to work in 12 states allowing us to work nationwide.
Neyda M. Emmanuelli // Partner/CEO
Shary Loaiza // Partner/COO
Architecture & Interior Design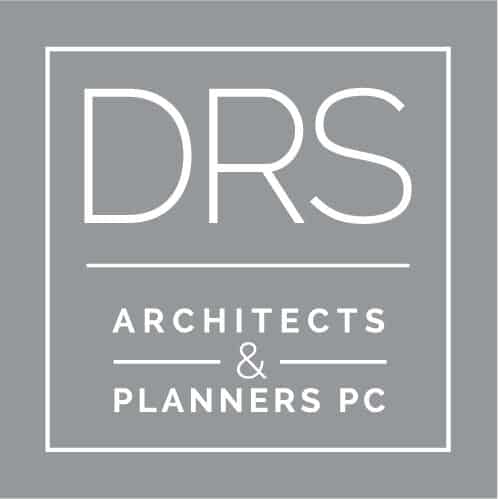 What influenced your decision to participate in the program?
SHARY – Hearing from Meredith about her experiences made me understand that its extremely important to allow time for development as an Owner of the company and as a leader of my team.
NEYDA – As small business owners, we knew participating in a development program can provide you with valuable skills, resources and connections to help you grow your business. We had been looking at other courses but had not found a good fit. After discussing the LEAP IN program in detail with Meredith, our cohort's holistic approach to leadership development with a focus in the construction industry* was of great interest.
*Participated in the Crafting Futures Together, a customized Leap In and Build program for Microsoft suppliers and vendors in the construction industry.
LEAP IN cohorts are not industry-specific and the practices covered span all industries and verticals.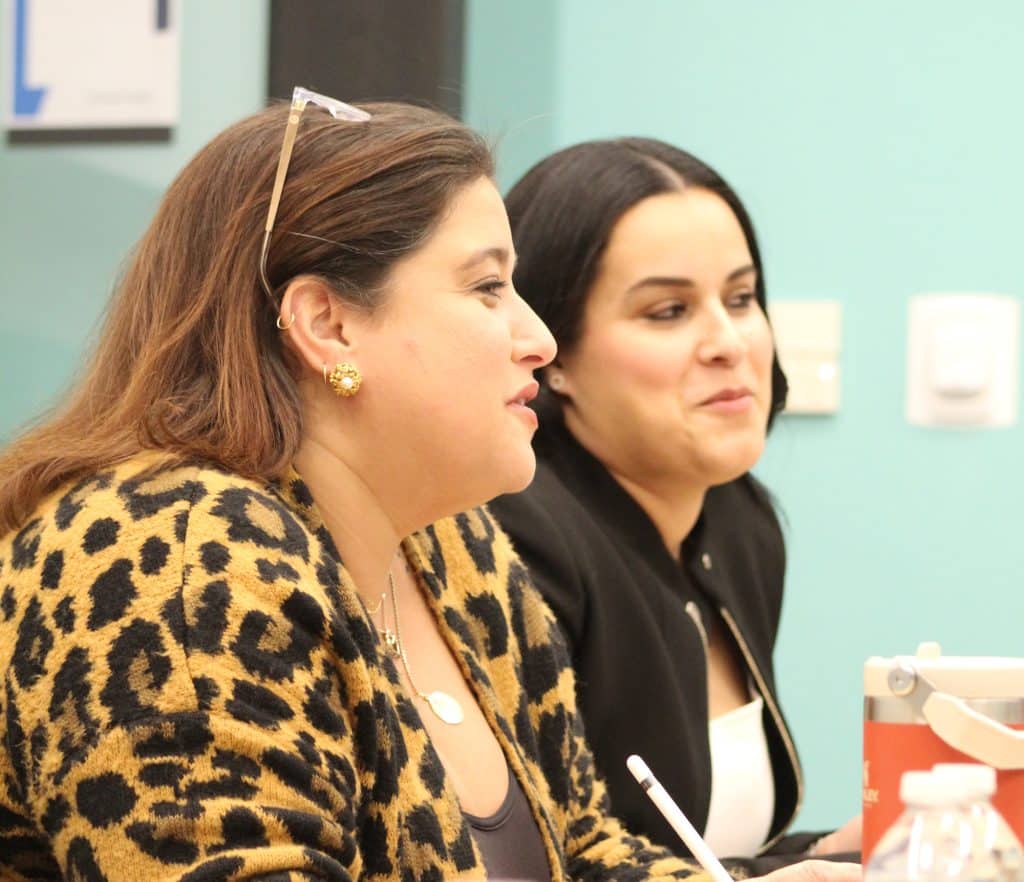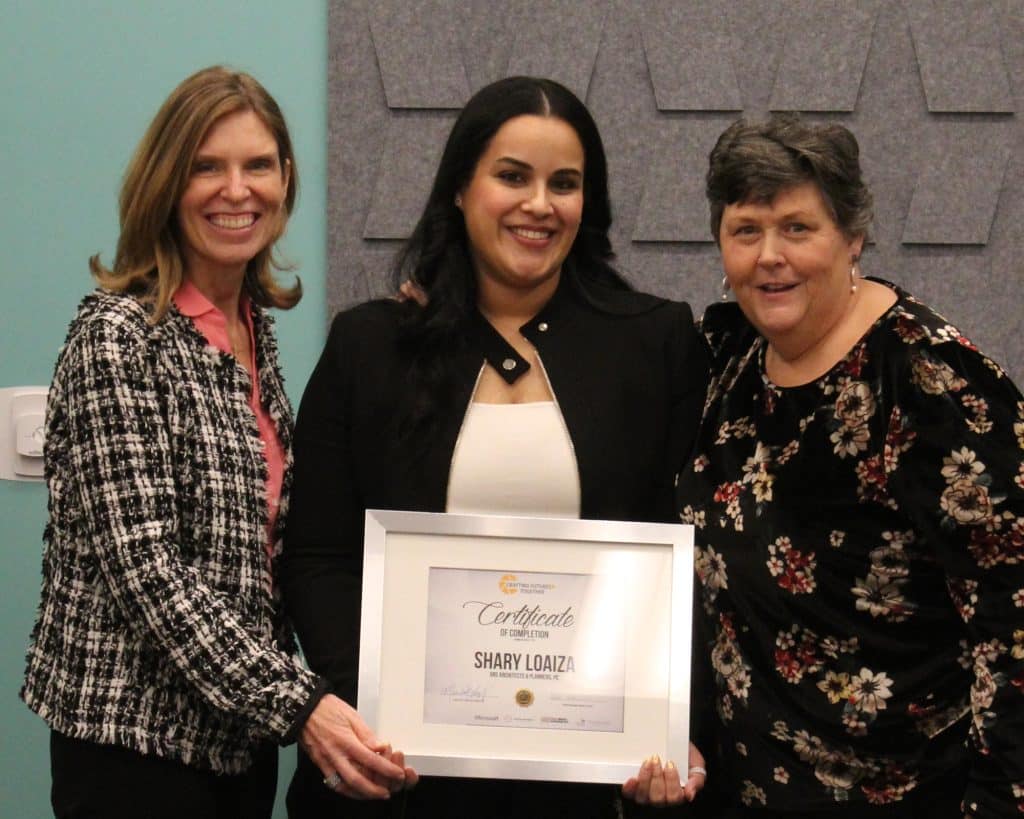 What were your expectations prior to the start of the program? Did it meet or exceed your expectations?
SHARY – My expectation was to get a personalized experience during the Program. I found the LEAP IN program to be a high-quality development and leadership course that without-a-doubt provided measurable outcomes, such as improved leadership skills, enhanced business strategies and clear metrics to help me track the progress of the Company. It felt like a personalized experience for each Company during the in-person and mini sessions.
Being part of this program was a transformative experience for me. When I first joined, I was excited about the opportunity to learn new skills and develop my leadership abilities and intrigued about the personalized approach. But what I didn't anticipate was just how much this program would change my perspective and outlook on the business and my personal life.
What is the biggest challenge you faced before you started the LEAP IN program?
NEYDA – The biggest challenge for me was how to merge the vision from the founding partner into our vision as second-generation owners while still using the company's track record and making the company our own.
I believe that every exercise performed had an impact on overcoming my challenge. The program included many brainstorming sessions which gave us the opportunity to discuss internally each element as well as an open discussion portion which allowed us to fine-tune and learn from the experiences that other members of the cohort had. The open discussion setting, and receptiveness of the entire cohort (participant + team included) set the perfect learning environment for me.
The information we received during this program helped me get a clearer view of my vision and therefore is helping me communicate it better to the partners to create a common vision for the future of the company which in turn will help us grow the company to what we know it can be.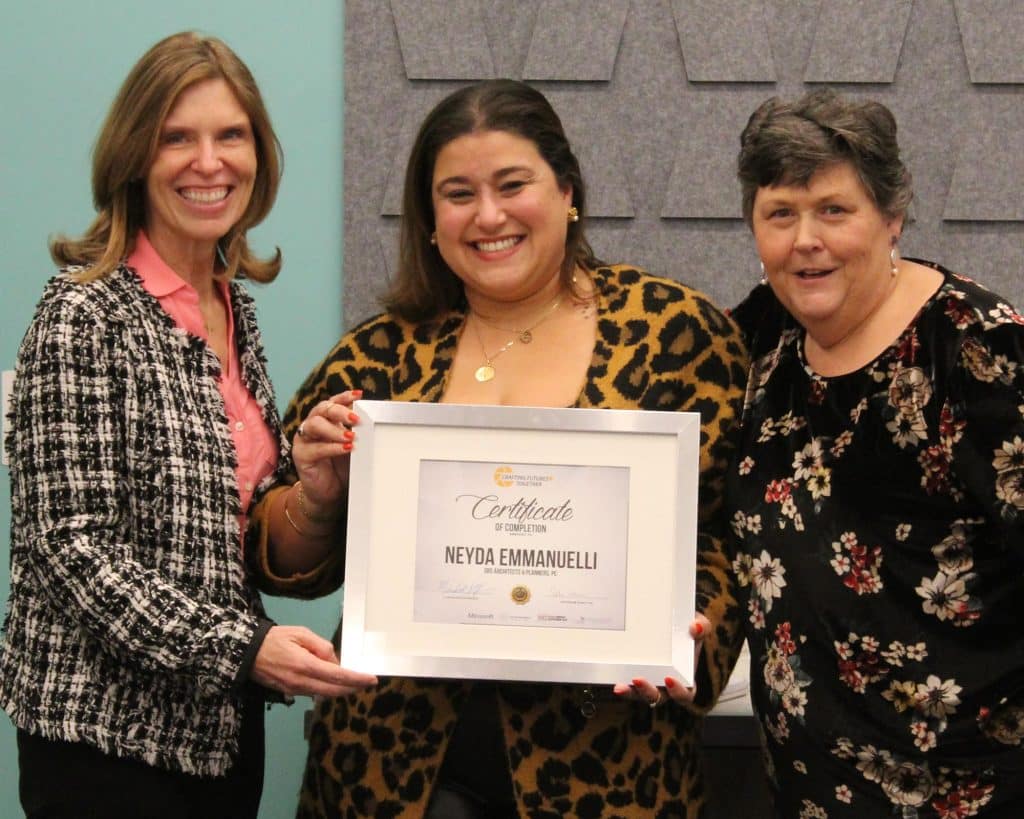 "The program helped me develop a better view of who we are as a company and who I am as a leader, therefore increasing my confidence in our company's mission, what we have to offer, and what we can achieve as a company."
Neyda M. Emmanuelli, NCIDQ, RID-TX
Partner/CEO
"One of the things that I appreciated most about this program was the sense of community and support that I felt from my fellow participants and program leaders. We were all in this together, and everyone was committed to helping each other grow and succeed."
Shary Loaiza, Mr. Arch; Assoc. AIA
Partners/COO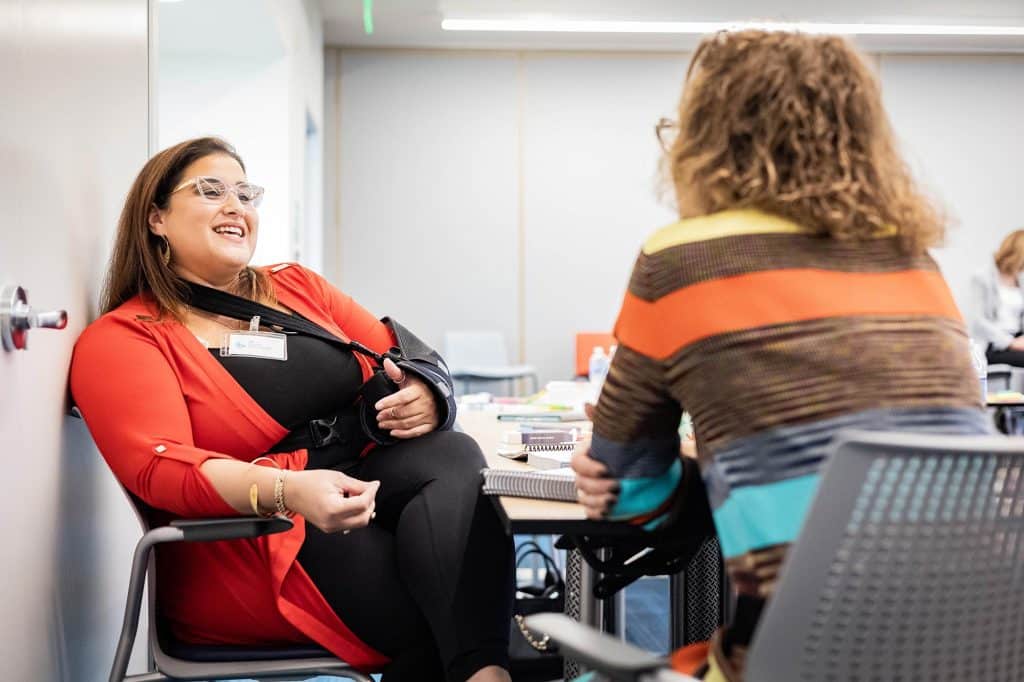 Are you happy with what you got out of the program curriculum and format?
NEYDA – The program duration and time between meetings was ideal. Each session provided us with enough information for us to work with and digest between sessions.  Having them in person and in a small group setting was a great experience.  It provided the opportunity to have open discussions and learn from each other's experiences. The one-one coaching sessions were a great way to individualize and support the experience allowing us to discuss our needs more in depth, get more guidance and feedback on how to approach each scenario.
Overall, the course blueprint was perfect, providing just enough information to push our companies to the next level.
SHARY – The LEAP IN program is a high-quality development and leadership course that without a doubt provided measurable outcomes, such as improved my leadership skills, enhanced the business strategies and provided a clear metric to help me track the progress of the Company. It felt like a personalized experience for each Company during the in-person sessions and then with the mini-sessions.
After my participation, I feel very confident in the introduction of our company with prospective clients. Additionally, we have been able to enhance our relationship with key clients and keep increasing our repeat clients.
How does this program compare to other leadership programs?
NEYDA – Having participated in other professional development programs, I must admit that I kept my expectations to a minimum. It has been my experience previous leadership programs I participated in felt "cookie cutter" and provided little to no room to tailor the programs to its participants. This cookie cutter modality makes them impersonal and creates an environment where it is hard to discuss the issues you are experiencing in your company and leadership journey.
I was happily surprised with this program and its execution. From Day One you could tell that the LEAP IN faculty took the time to learn about each company and that the program was "alive" – the curriculum was established, but the associated discussions were participant-led and that is where the emphasis was placed. This built-in flexibility allowed the program to move in whichever direction the participant took it. Therefore, the program was tailored to our individual needs while also providing a safe and open atmosphere where I felt comfortable discussing any applicable scenario I had. This open format allowed me to obtain the experience and knowledge I had been looking for.