Gave me the tools to empower my team and fully perform the function they were hired to do
.
White Howard Brands is a contract furniture dealership representing more than 200 manufacturers and is committed to innovative interior design solutions. As a full-service dealer, WHB provides clients with customized solutions in a wide range of applications, industries and within budget. WHB is a Select Kimball International Dealer, which gives WHB access to global networks, logistics support and resources needed to provide seamless procurement, project management, as well as ongoing care and maintenance of the furniture in the U.S. and abroad.
Lisa White // Founder & President
Commercial Furniture Dealer Distributor

Did the LEAP IN program meet or exceed your expectations?
When I signed onto the program, I thought it would entail a few business strategies and some tips & tricks for development. But the program far exceeded my expectations! Each subject matter (brand & marketing, growth strategies, funding, etc.) had an expert to address us, guide us, give homework and followed through with us; even beyond the course session.
I also greatly appreciated the other participants in the course/program with me. It was truly impactful as a new business owner to meet other business owners that look like me and are thriving in their industries. I have another "family" to lean into from the experience.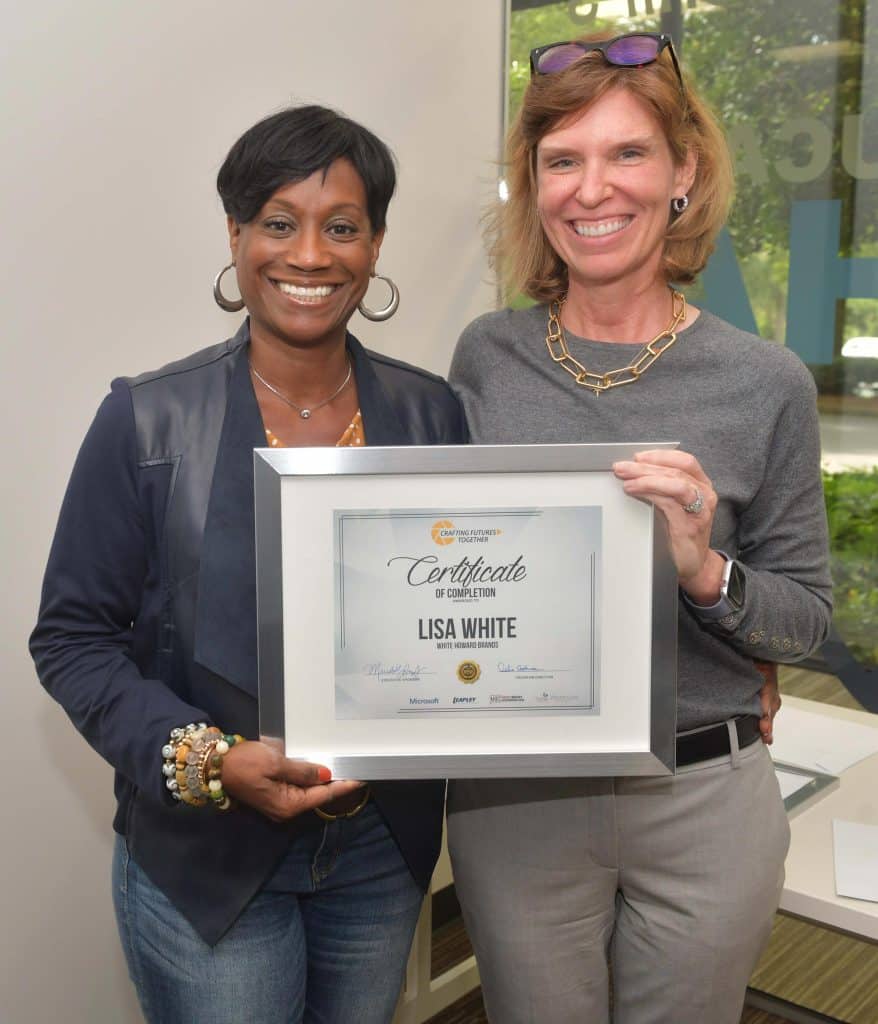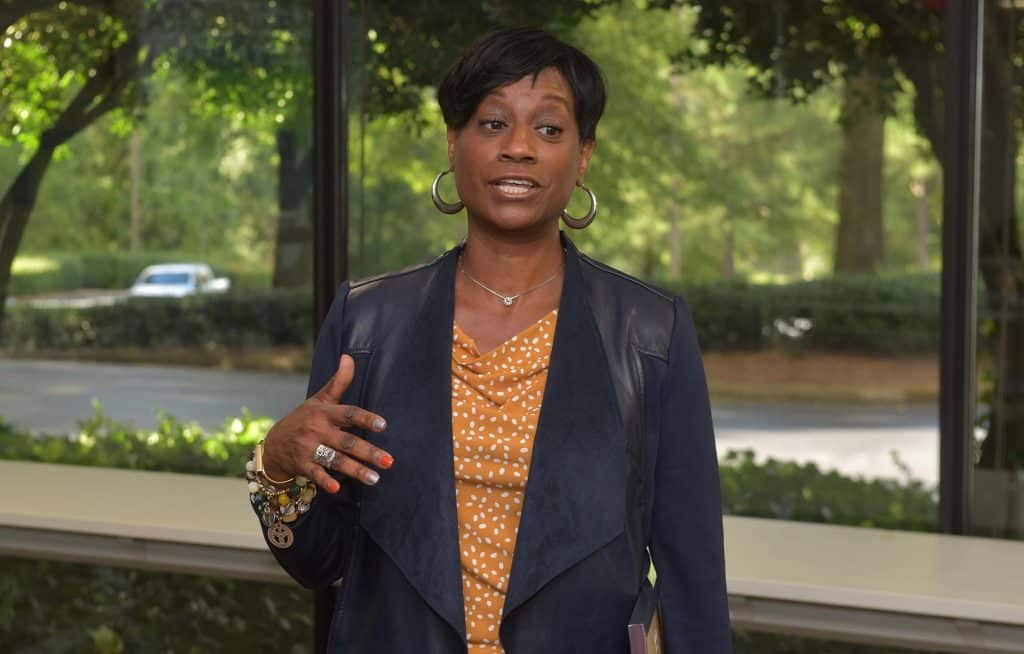 What is the biggest challenge you faced before you started the LEAP IN program and what part of the program course did you feel helped you better understand this challenge and provide guidance on how to overcome?
Time management. I was still new in my business and wearing many hats. I also was involved in a leadership program at the same time LEAP IN began, so juggling both programs was a challenge.
Through my participation with LEAP IN, I learned some real-world time management tips; but more than that, the program helped me to realize I needed to empower my team to their full potential. This enabled me to take some of my hats off and allow my team to fully perform the function they were hired to do.
"I have already suggested this program to a few business colleagues. The program covers everything from intentional business growth and enhanced employee and client relationships to marketing strategy and time management. I truly feel I now have the advantage to "get a seat at the table" with major key clients!"
Lisa White
Founder & President
Overall, how was your satisfaction with the LEAP IN program format and curriculum?
At first looking at the in-person time requirement, I initially I thought it was going to be too much. However, I soon realized after the first few sessions how valuable each course was going to be for me, my employees, my clients and my suppliers. I worked to put in as much as the subject matter experts (the coaches) gave us.
Every course of the Curriculum was terrific. It covers everything a new or existing business owner needs to know like branding, hiring key business partners (attorneys and accountants), debt management and organizational structure for my business.
It also provided the "tools" to implement the strategy within your organization/company. I have continued to use the team building strategies with my employees. It is vital to have your team onboard with the vision of your company and truly "feel" a part of the process.